CSE – Computer Science & Engineering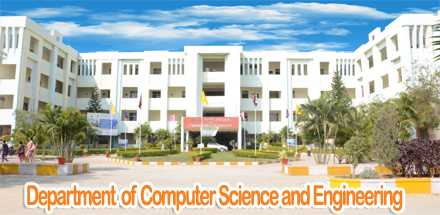 About the Department:
The Department is committed to establish, maintain and advance a broad understanding of Computer Science to fulfill academic and professional objectives.
The department has created a student association called "Espirito" under the aegis of which the students have successfully conducted the events like Technical Quizes, Mini Project exhibition, Guest lectures, Tech fest, Technical Symposium to quote a few.
Students forums such as CSI & ISTE were formed mainly to encourage and motivate students to organize various co-curricular activities conducted by the students.
The department has been accredited by NBA, AICTE, New Delhi.
Director of CSE

Prof. K KAILASA RAO
Dean Placements
Head of the Department

Department Updates: