Humanities & Sciences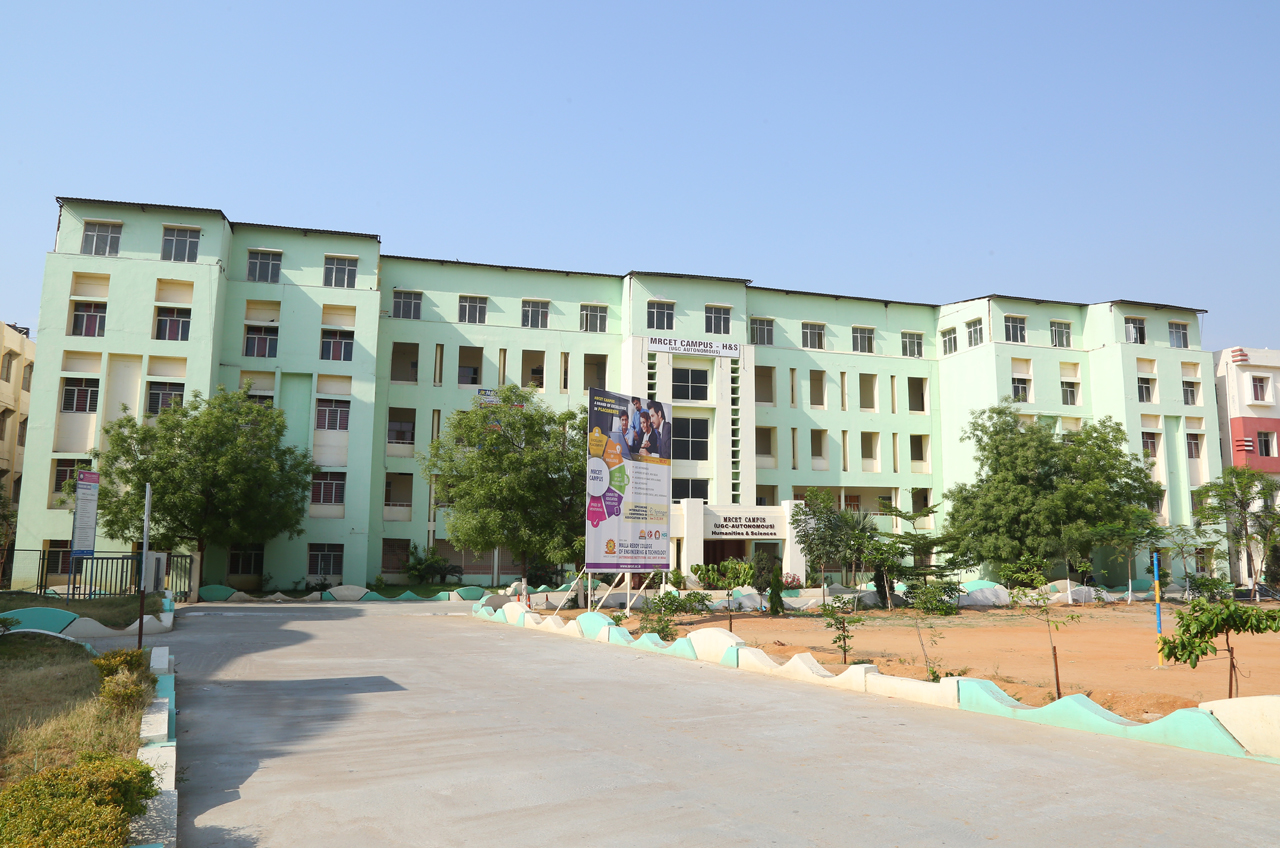 About the Department:
The Department of Humanities and Sciences (H&S) has been established in the academic year 2004 with its main objective being "to deliver quality education and instill high patterns of discipline in order to make the students technologically superior and ethically strong thus improving the quality of human life."
The department is founded on the conviction that the Humanities give purpose, direction and value to education and life. Sciences provide a conceptual base in basic sciences which form a foundation to the engineering subjects. As a pillar to all the engineering departments, it comprises of five basic disciplines namely, English & Soft skills, Mathematics, Physics, Chemistry, and Management Sciences.
The Department of Humanities & Sciences plays a pivotal role in inculcating basic scientific knowledge and overall development of the child. It provides an ideal environment for the freshmen students to pursue their engineering by taking advantage of the well-established facilities and expertise available within the department and on-campus.
The asset of the department is the experienced faculty with educational and research background. They have wide experience in teaching and in communicating with students of diverse background which makes the department strong in meeting the needs of the students of different abilities. The department has been conducting 'Faculty Development Programs' annually to enable the faculty members to be updated in their knowledge and methodologies in the respective fields of research.
The department takes special interest in conducting workshops, seminars, and guest lectures for the overall development of the emerging engineers. Apart from this, the department is instrumental in grooming the students into competent engineers by providing continuous Campus Recruitment Training (CRT) classes to enhance their Soft Skills & communication skills to meet global challenges. It is committed to establish, maintain and advance a broad understanding of 'humanities & sciences' to fulfill academic and professional objectives.
Head of the Department

Dr. V Madhusudhana Reddy
HOD, H&S
Department Updates